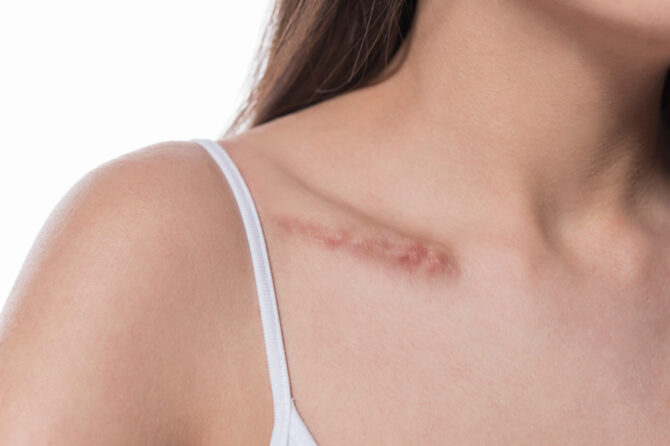 Do you suffer from one or more scars, and you are trying to hide them in any way? The solution is not to layer cosmetics over them, but to treat them in the right way to become very close to the color of the skin and have a smooth texture, so that they no longer pose any inconvenience to you. Here, we will reveal to you the most used techniques in scars treatment that are adopted by the specialist in dermatology and cosmetology Dr. Yassine at his Skin Expert Clinic (Beirut, Lebanon), which became a great destination for these kinds of treatments as well as other cosmetic procedures.
Stages and techniques of scar treatment at Skin Expert Clinic
There are many skin problems you can face that can leave visible skin scars. From acne to burns, accidents, and surgeries… but regardless of the cause, the scars have a treatment at Skin Expert Clinic where techniques (laser, rejuvenation injections or Skin Boosters, microneedling) are combined to achieve the best result!
When you book an appointment, Dr. Yassine first examines the scar to determine its type, location (above the skin, i.e. Hypertrophic Scar or subcutaneously, i.e. Hypotrophic Scar), and its thickness. He also checks its color, if it is white, red, or tends to be brown and black. The age of the scar is also evaluated because this can affect the result. Therefore, Dr. Yassine, always advises that the treatment should be completed within three months from the appearance of the scar, as it can better stimulate the construction of collagen and elastin.
After this careful examination, Dr. Yassine determines the appropriate treatment, as we will reveal to you in the following:
Scars resulting from acne: There are several types of scars that can result from acne, such as boxcar scars that are in the form of a square, rounded scars (rolling scars), ice pick scars deep in the skin, in addition to atrophic scars. Dr. Yassine determines the appropriate treatment according to the depth of the scar, skin type, and color. If the skin is brown or dark, the laser should be used directly on it, but rather prepares it for a period of three to six months by using certain creams to become ready for the laser, while this technique can be used directly on light-colored skin.
Dr. Yassine does not use a random type of laser, but only the best. In Skin Expert Clinic, the Fractional CO2 Laser is available, which is considered one of the latest technologies in this field, and it gives the best and fastest results for treating scars. You will need between 6 to 12 laser sessions, depending on the type and depth of the scar.
Dr. Yassine also combines laser and other techniques to stimulate collagen and elastin production and stimulate the skin to repair itself, such as microneedling technology and skin boosters.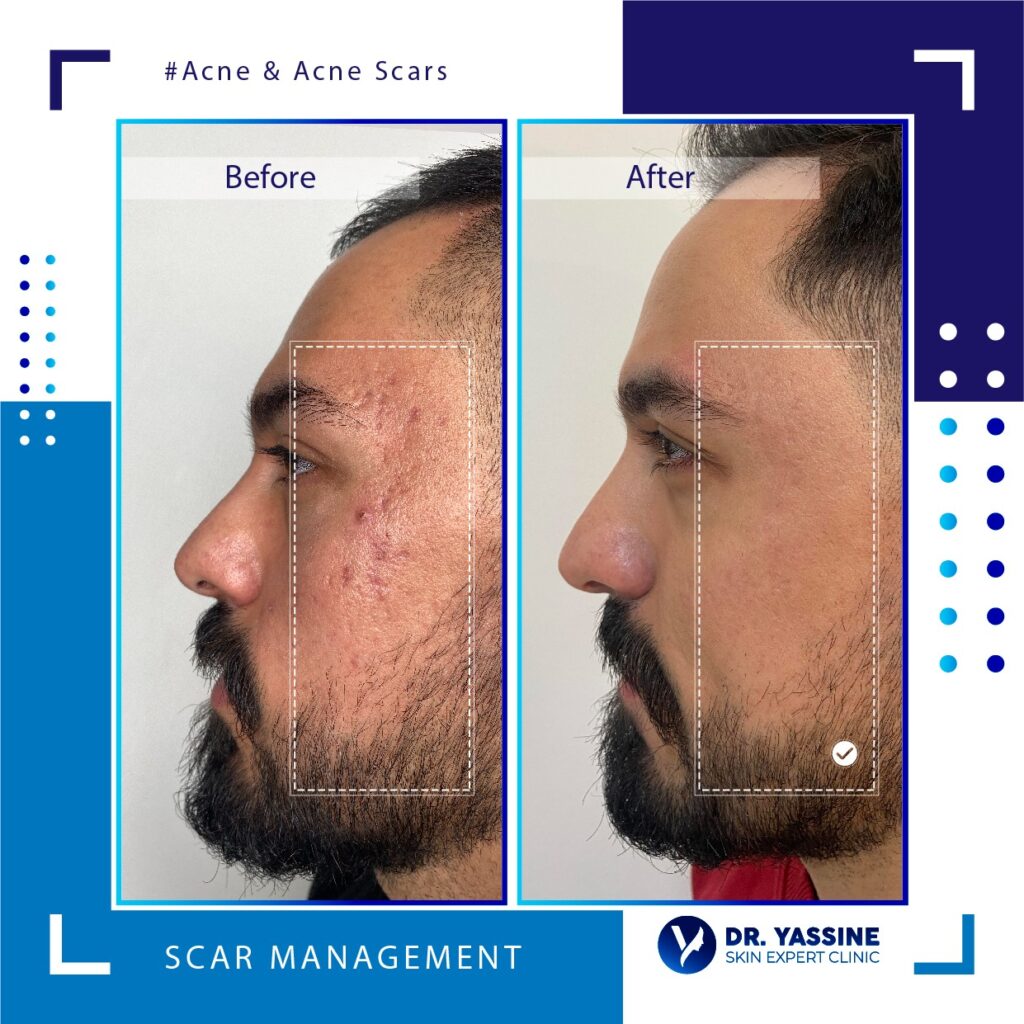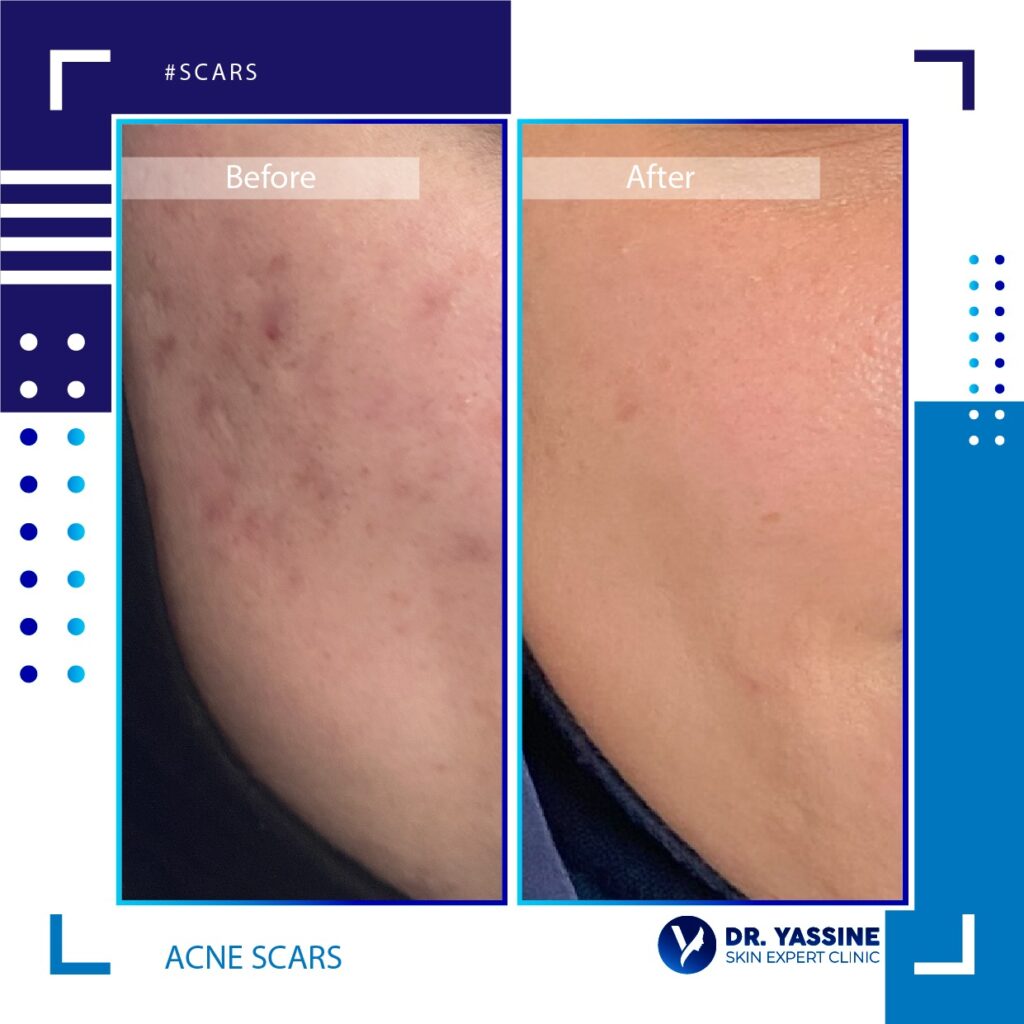 Scars resulting from burns: If the scar is hypertrophic, Dr. Yassine injects it with a corticosteroid injection as treatment. After that, he also depends on the fractional laser to improve the appearance and texture of the scar and bring its color closer to the color of the skin.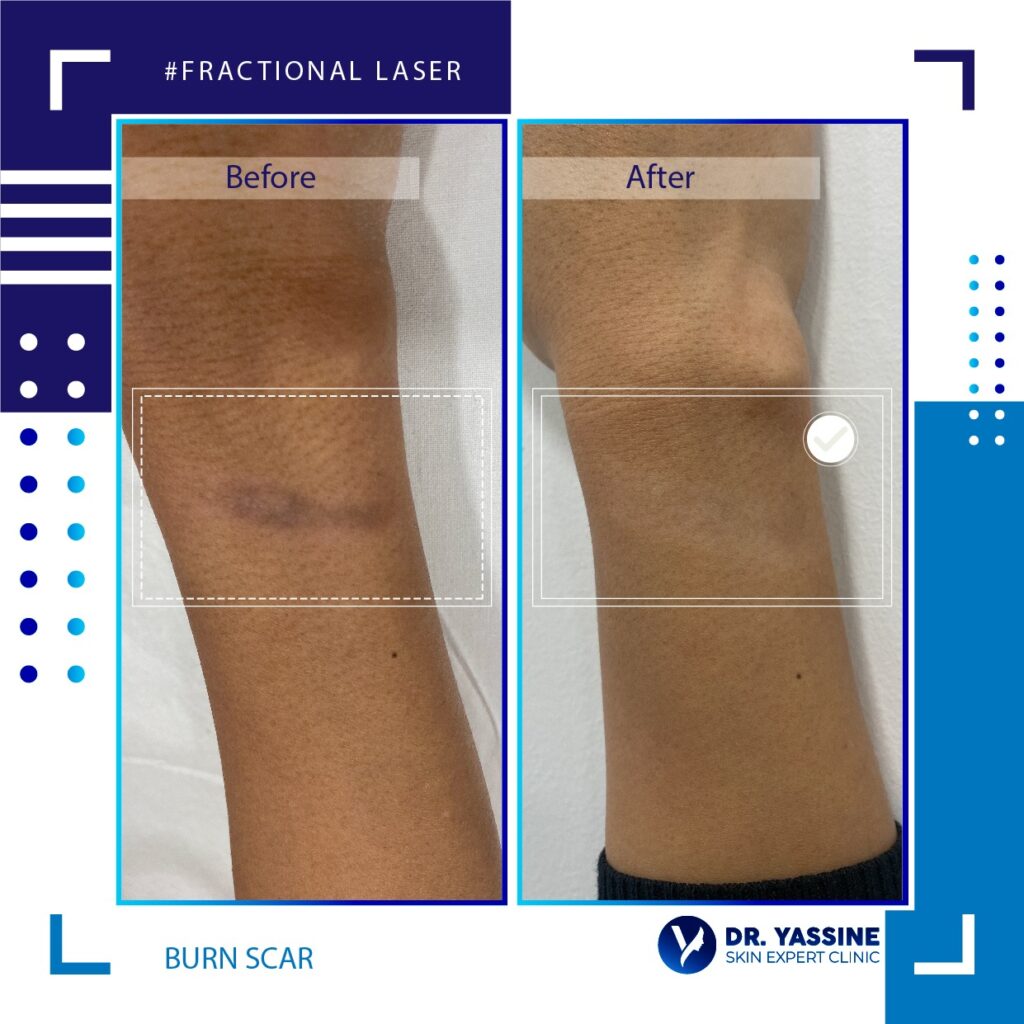 Keloid scars: These overgrown scars look like bumps that rise from the surface of the skin. Dr. Yassine also treats them through a Fractional CO2 Laser, where he achieves impressive results in a very limited number of sessions!
With all these advanced technologies available, should you continue to ignore these scars that bother you?! It's time to treat them, and the first step lies in booking an appointment at Skin Expert Clinic (Beirut, Lebanon).
Leave a reply